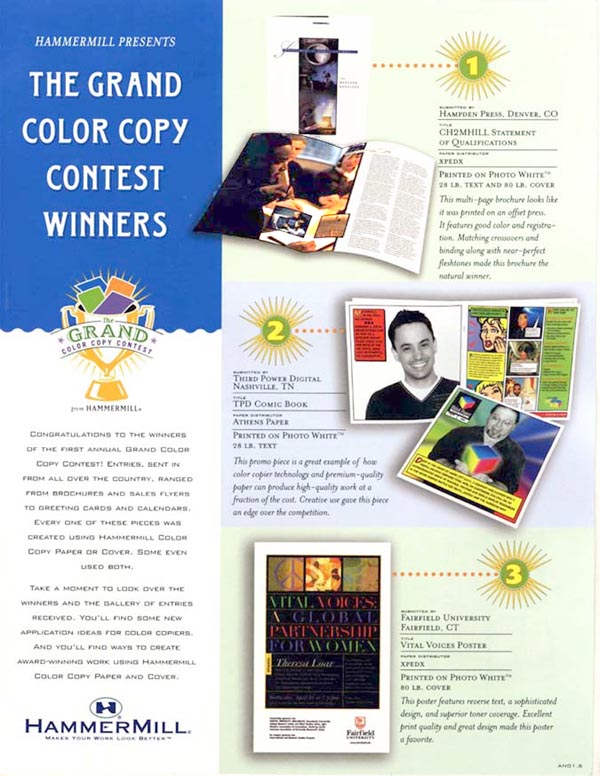 Hampden Press has been notified that they have won 1st place in Hammermill Papers' "Grand Color Copy Contest." It was a nationwide contest featuring work done on any color output device including Indigos, Xeikons, color copiers, etc., the only criteria being it had to be ran on Hammermill color copy paper or cover stock.
The winning piece, a 16 page capablities booklet for a local company, was ran on a Xerox Docucolor 2045, using both text and cover weight stock.
"It was a natural to run on our Docucolor System because of the 400 copy run length," according to Karen Roney, production manager of Hampden Press.
"The customer was very pleased with the finished product . It almost had the appearance of being varnished even though it was ran on uncoated stock," said Ms. Roney. The customer has since ordered an additional 400 copies.
"We were also lucky our xpedx representative, Rob Olson, spotted the piece as a potential prize winner and entered it in the Hammermill contest," said Ms. Roney.
The winning prize was a trophy and $1,000 dollars, which was divided among the employees of Hampden Press.